Tips and Hints for Excursions
Ruegen is a great place to visit 365 days a year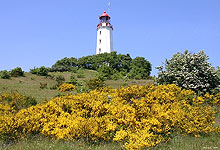 Enlarge With its variety of landscapes, from shallow coastal bays, precipitous chalkstone cliffs, deep beech groves, hills covered in grass right up to plain swathes of land and gentle ridges and rolling hills, the island offers everything. Sophisticated spa resorts, dreamy fishing villages, castles, manor houses, untouched nature and kilometre upon kilometre of fine sandy beaches to name a few of the scenic delights this landscape is able to boast. The island's climate is characterized by fresh, clean air, a lot of sunshine and a constant, light wind.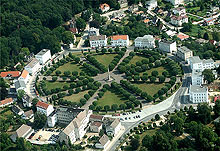 Enlarge We provide you with the best suggestions for excursions in this extraordinary landscape. Boat trips, guided walking tours through nature reserves, visiting museums and Germany's North Cape or the Stoertebeker Festival are part of our service to our guests.
You'll be advised in detail at the reception. Our staff will be glad to help you in planning your most beautiful days of the year.
Holidays for your car!
Leave you car parked. Enjoy a island sightseeing trip to the most beautiful places on the Island of Ruegen by bus.
In collaboration with Klingbeil Travel Service we offer a variety of round trips on Ruegen.
Do not hesitate to ask us for booking a round trip.
Use the following links for further information:
Document Actions