Experience Showers
Experience our refreshing event showers.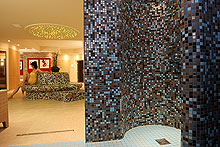 EnlargeOur specially adapted showers are perfect for cooling and our well-being area offers them in ample quantity. Our designer showers can be selectively operated hot or cold and our Kneipp hose and flood shower are ideal for quick cooling.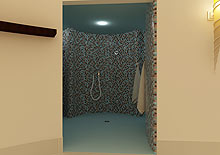 Enlarge A special attraction is the spiral shower. Having a shower here becomes a fragrant experience: equipped with warm tropical rainfall, a smooth water mist or tingly showers by the side.

Document Actions